MARS Hydrogen Generators with PEM Technology
Proton Exchange Membrane (PEM) Technology facilitates production of extra-pure and compressed Hydrogen without the need for external purification or compression systems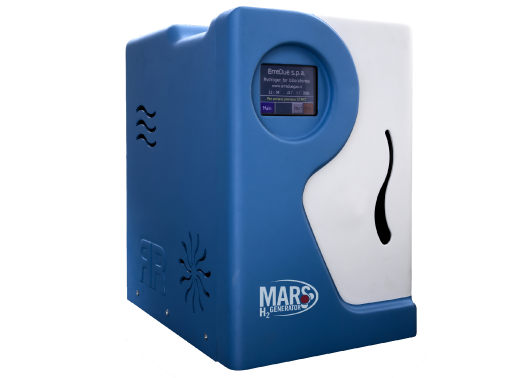 Convenience at its best
With no requirement of caustic solutions, MARS Hydrogen generators need just distilled water and electric current to produce hydrogen on demand without any manual intervention.
Ideal for laboratory application
The extreme purity of the produced Hydrogen gas is perfect as a carrier gas for GCFID/ GC-NPD/GC-TCD, as a reagent gas for GC-ELCD/GC-HALL, as a reaction gas for ICP-MS.

Benefit 1
Proton Exchange Membrane technology for extremely pure hydrogen gas.

Benefit 2
No need for external purification or compression systems

Benefit 3
Cost effective as saves the cost of gas, transport and rental of cylinders
Download details
Download details
Download the Brochure for details