APMON PRO
A monitoring system for 2 to 6 sensors
Empowers two sensors to operate on batteries and communicate by Bluetooth with a single base station for monitoring real-time deposition of particles.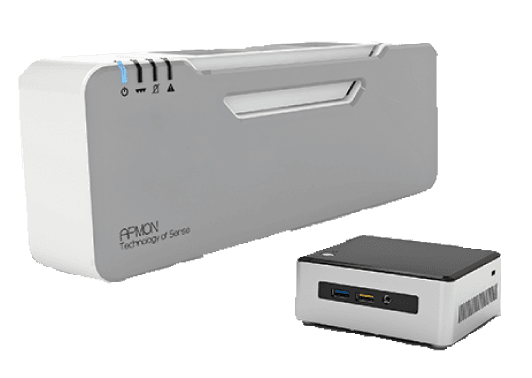 Charging Bays
The base station holds 3 charging bays for the batteries. Also, remote access is possible with provision to use the computer network to connect the sensors and base station.
Prediction of risk of contamination
APMON PRO accurately forecasts the chances of your product being contaminated by unwanted macro-particles, along with data monitoring of activities in your clean room, particles sizes and deposition moments.

Benefit 1
Battery operated base station with 2 Bluetooth sensors for communication.

Benefit 2
Real time data monitoring available 24/7 with measurement of the deposition of particles

Benefit 3
Low cost of ownership and minimum maintenance requirements.
Download details
Download details
Download the Brochure for details