VROC Initium one plus
The leading automatic, high throughput Viscometer, RheoSense VROC Initium one plus measures true viscosity with the highest accuracy and repeatability.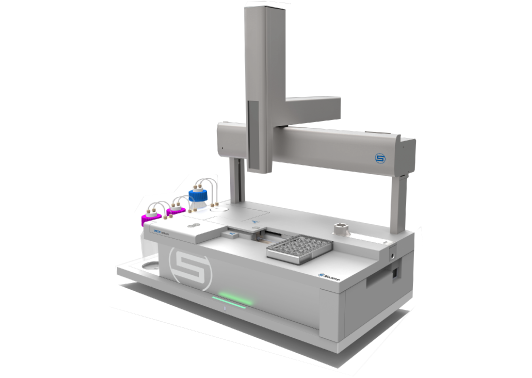 Viscosity Fingerprinting
Its superior resolution sets apart VROC Initium one plus, revolutionizing the characterization of Newtonian and non-Newtonian samples requiring small sample volume as low as 26 µL.
Rheometer-on-a-Chip (VROC ) technology
RehoSense's patented VROC technology signifies independent temperature control for sample storage, shear rate range of 40 - 140,000 1/s, viscosity ranges of 0.3 - 1,000 cP and many more splendid features.

Benefit 1
Requires Small Sample Volume as low as 26 µL

Benefit 2
Fully 21 CFR part 11 compliant system

Benefit 3
Simultaneous measurement of 40 samples with Autosampler
Demo
Still haven't found the perfect solution? Worry not. Feel free to contact us for any queries. You can book a demo now to know about your preferred product today!
Download details
Download details
Download the Brochure for details