Sievers Eclipse Bacterial Endotoxins Testing (BET) Platform
Sievers ground-breaking Eclipse platform delivers a consistent and conscious bacterial endotoxins testing with robust analytical performance and regulatory compliance.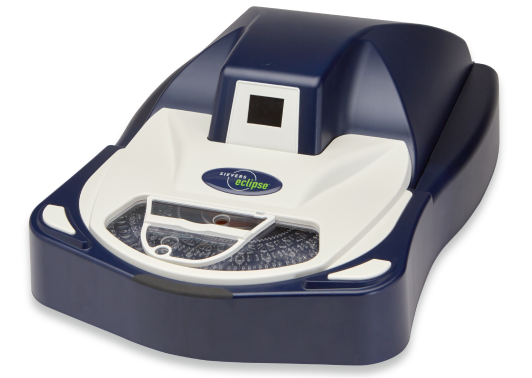 Regulatory Compliance
With usage of FDA licensed Limulus Amoebocyte Lysate (LAL), Sievers Eclipse BET platform meets all requirements of the harmonized global pharmacopoeia with unmatched performance and efficiency.
Precision-crafted features
The Eclipse platform dramatically streamlines assay setup that results in 89% reduction in pipetting steps, 85% reduction in labor and 90% reduction in expensive LAL reagent use.

Benefit 1
Enables fully compliant, 21-sample assay setup in as little as 9 minutes

Benefit 2
Reduces Limulus Amebocyte Lysate (LAL) reagent use by up to 90%

Benefit 3
Meets all requirements of the harmonized pharmacopoeia: USP <85>, EP 2.6.14 and JP 4.01
Download details
Download details
Download the Brochure for details