Sievers M9 Portable Total Organic Carbon (TOC) Analyzer
Lightweight, Compact and Accurate! Capitalize on the state of art versatility of the M9 Portable Analyzer with options of at-line, online, or in-the-lab measurement.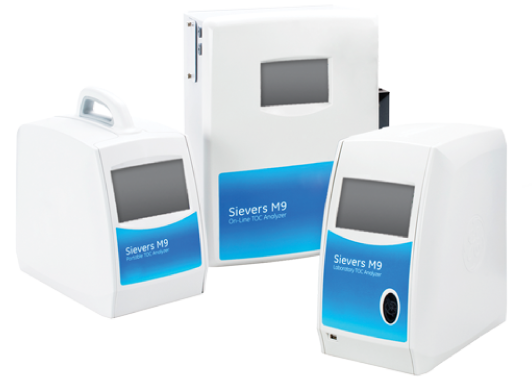 Turbo Mode
Turbo M9 TOC Analyzer offers Stage 1 conductivity testing and four-second analysis with Turbo mode for fast response applications.
Sievers VSPs
Sievers Validation Support Packages, explicitly designed for the pharmaceutical industry facilitates the M9 validation process increasing efficiency while maintaining strict compliance.

Benefit 1
Quick measurements of multiple matrices and concentrations due to less sample time.

Benefit 2
Unparalled at-line cleaning validation in sync with the prescribed guidelines.

Benefit 3
Sievers Membrane Conductometric technology with unmatched analytical performance.
Download details
Download details
Download the Brochure for details