Ravona Pharma's Custom-built Glove Integrity Tester
The in-house built Glove Port Integrity Testers with compliance to 21 CFR Part 11 also allow scope to design and produce custom adaptors for non-Ravona Glove ports.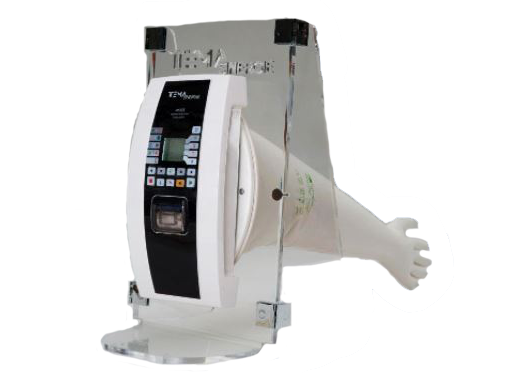 Flexible and easy to use
With no restrictions on formats and sizes, the tester is easy to switch between glove flanges, using a separate adaptor and inflatable gasket included in the adaptor.
Fully automatic GMP compliant system
Ravona's glove integrity testing system for Isolators and RABS in the pharmaceutical industry is developed referring the Positive Pressure Decay Method which follows the international standard ISO 1464 7 Annex E.5.

Benefit 1
HMI and PLC Unitronics unistream

Benefit 2
Pressure transducer for the gasket and the Glove testing

Benefit 3
All the panel made from plastic printed by 3d printer
Download details
Download details
Download the Brochure for details