Sievers M500
Third generation online TOC analyzer
Based on Sievers' reagentless Membrane Conductometric technology, M500 online TOC analyzer comes with a suite of advanced data management features.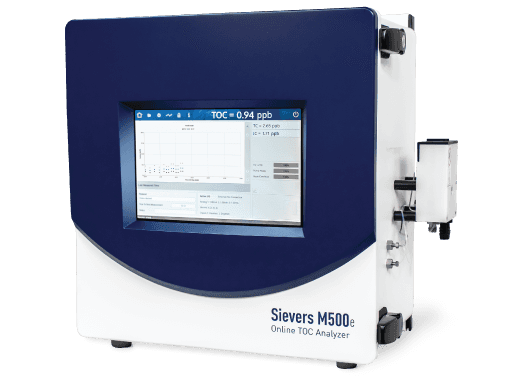 Increased analysis speed
M500 renders analysis time reduced by 50% facilitating easy utilization of real-time data, early detection, and process control.
Super iOS 4-port sampler
Offering an operating range of 0.03 ppb to 2.5 ppm with high accuracy, M500 includes simultaneous conductivity measurement.

Benefit 1
Perfect for pharmaceutical Purified Water (PW) and Water for Injection (WFI) applications

Benefit 2
Unmatched reliability, robustness, and accuracy in detection of critical organic contaminants

Benefit 3
Standardized and customized protocols in compliance with the industry regulations
Demo
Still haven't found the perfect solution? Worry not. Feel free to contact us for any queries. You can book a demo now to know about your preferred product today!
Download details
Download details
Download the Brochure for details