microVISC Battery operated and portable viscometer
A high precision best-in-class solution for rapid viscosity measurements, microVISC is the natural choice of leading companies worldwide.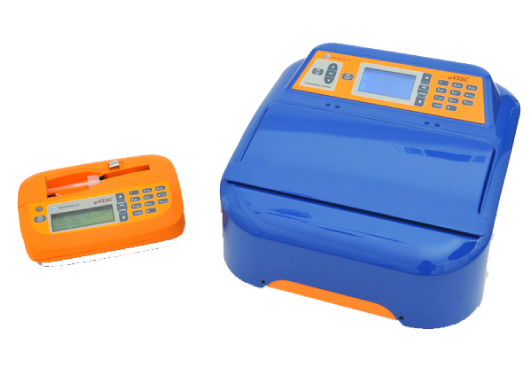 Easy to use and light weight!
microVISC is an intelligently designed small sample viscometer which the user can start operating immediately. Save your time and resources today!
RheoSense's patented VROC® technology
With capabilities well beyond the limits of conventional viscometers, microVISC is a dynamic micro-sample viscometer designed to perfection for extremely small sample size.

Benefit 1
High precision with accuracy up to 2% of reading for low to high viscosity

Benefit 2
Repeatable viscometer measurements using sample size as little as 100 microliters

Benefit 3
Rapid viscosity measurements with less than one minute duration guaranteed.
Download details
Download details
Download the Brochure for details