Sievers M9 Laboratory Total Organic Carbon (TOC) Analyzer
Guarantee of stable and accurate data measurement for ultrapure and pharmaceutical water monitoring.Sievers M9 TOC Analyzers promise top-notch features.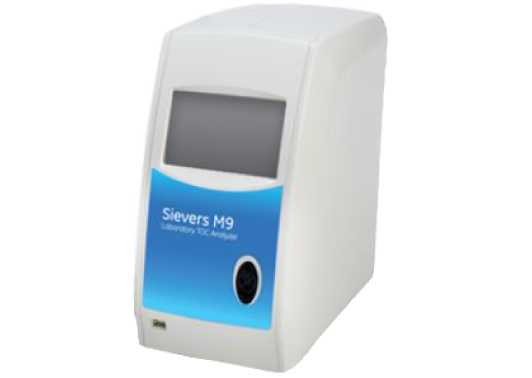 Pharmaceutical Industry Compliance
Sievers M9 TOC Analyzers meet major global regulatory requirements in the pharmaceutical industry and the software facilitating compliance with 21 CFR Part 11.
Foolproof and quick
Power the labs with simultaneous measurement of TOC and conductivity in a single vial to save you time and resources.

Benefit 1
Faster analysis modes for increased sample throughput results in decreased labor time

Benefit 2
Expandable platform for Process Analytical Technology (PAT) compliance

Benefit 3
Streamlined compendia lab testing with process steps reduction and use of fewer materials and less equipment.
Download details
Download details
Download the Brochure for details