EL200 Mono and Multi-channel Water Controller
EL200 is a highly advanced configurable water controller with the ability to adapt to many different probes and configurations, mono or multi-channel and more!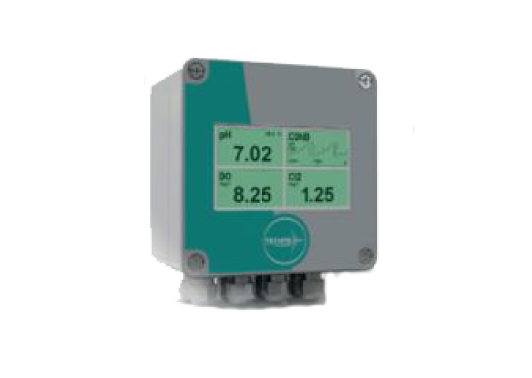 User Friendly Interface
A colour touch screen intuitive interface, a USB port and a web-based interface makes it easy to test or configure the analyser and monitor the values as well as graphs.
IP65 enclosure with lightning protection
Designed to be use outside, the EL200 controller comes in an aluminum casted IP65 enclosure with protection for probe inputs, power input, communication ports and touch screen.

Benefit 1
Auto-cleaning probes with adjustable period and cleaning time to adapt to different applications

Benefit 2
Detection of pH, ORP, dissolved oxygen, conductivity, chlorine, turbidity, total suspended solid (TSS) and temperature.

Benefit 3
Distance trouble-shooting facility available accessible through internet on computer, tablet or smart phone
Download details
Download details
Download the Brochure for details