LAB-Q SPECTRA
An easy to install, dual-purpose water maker offering the perfect solution for clinical, pharmaceutical and research laboratories with its laboratory grade distilled water.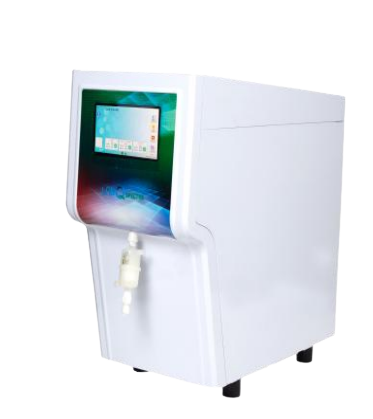 Touch screen Display
On board diagnostic & consumables replacmenet reminder tool.
Online resistivity meter displays product water quality for continuous monitoring
Optional point-of-use filter ensure compliance to microbial reduction values
Electrolytic auto sanitizer ensures periodic sanitization of upstream purifying filters
Integrated recirculation system ensures consistent quality of water and reduces TOC to low levels (2-5 ppb)

Benefit 1
Works on tap water as sources

Benefit 2
Compact and portable counter to model

Benefit 3
Low operating cost which requires minimum maintenance
Demo
Still haven't found the perfect solution? Worry not. Feel free to contact us for any queries. You can book a demo now to know about your preferred product today!
Download details
Download details
Download the Brochure for details