Sievers CheckPoint Portable / On-Line TOC Sensor
A powerful tool for rapid diagnostic sampling and troubleshooting for microelectronics, pharmaceutical and power applications.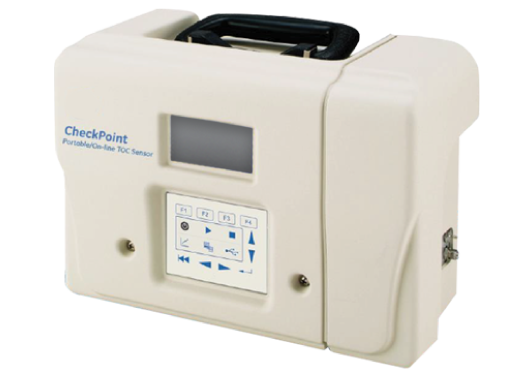 Lightweight, Portable and Affodable!
Use it on-line for continuous monitoring or carry to any point in a water system for rapid diagnostic sampling and troubleshooting.
International pharma compliant
United States Pharmacopeia (USP), European Pharmacopeia (EP), Chinese Pharmacopeia (CP), and Indian Pharmacopeia (IP) requirements stringently followed.

Benefit 1
Ethernet Modbus transmission available to facilitate and accelerate the data system.

Benefit 2
Know the status at a glance with an user-friendly TOC graph indicating trends.

Benefit 3
Rapid on-line and off-line testing in a single low maintenance instrument.
Download details
Download details
Download the Brochure for details