Ravona Compounding Aseptic Sterile Isolator.
Designed to provide a sterile positive pressure work environment for the compounding weighting and packing of non-hazardous drugs, Ravona's compounding isolator is feature-rich, unique and the best-in-market.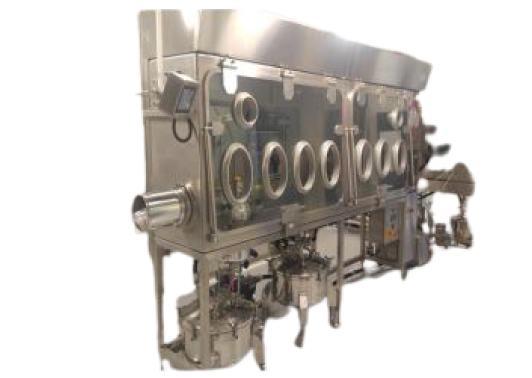 HEPA filtered flow supply
Laminar airflow assures a continuous stream of HEPA filtered air across the work zone and interchange areas assuring sterility and minimizing cross contamination.
High Operator Protection
With multiple applications of weighing the API, adding the API powder into a mixing vessel, dissolution of the powdery API in a solvent, heating / cooling, integrating filter Nutsche to the isolator, Ravona's isolators eases productions steps.

Benefit 1
Isolation of environment which benefits in avoiding exposure to high potent or cytotoxic drug

Benefit 2
IQ /OQ/SAT/FAT/HDS/FDS/SDS/CD/PQ protocols Documentation Support

Benefit 3
HPAPI or Cytotoxic or Hormones Process
Download details
Download details
Download the Brochure for details