Bioreset Max - The new vapor-phase hydrogen peroxide (VHP) generator
Bioreset Max, the most technologically advanced, effective, rapid bio-decontamination system, offers maximum protection for operators and environments from viruses and microorganisms.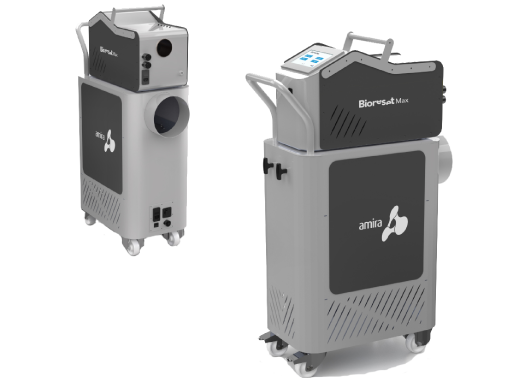 Light, Handy and Foolproof
entirely of aluminum and ABS, Bioreset Max is lightweight and easily transportable with its small size being an added advantage helping the operator to even in small spaces.
Automatic cycle adjustment
Vapor-phase H2O2 generation ensures excellent compatibility with most materials with no further requirement of pre or post-cycle activity with process management remotely controlled by personal computer, tablet and smartphone.

Benefit 1
Ideal solution for Biosafety cabinet, surfaces and environments

Benefit 2
Little to no maintenance activities needed

Benefit 3
High flexibility to meet specific customer needs
Download details
Download details
Download the Brochure for details