Bioreset® Plus
Flexible and efficient generator with pivoting wheels with the provision to use inside or outside the environment that needs to be decontaminated.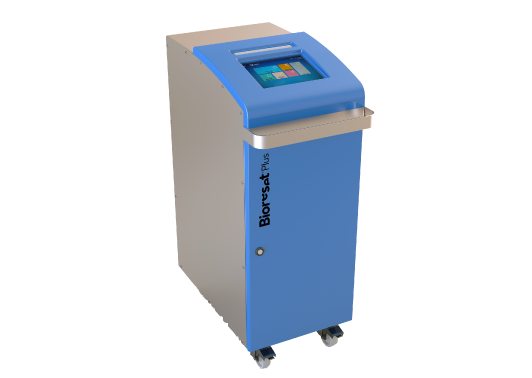 Ergonomic Italian design
Equipped with pivoting wheels and an integrated 10″ colour touch panel, Bioreset® Plus works on remote control with communication via Ethernet connection (ModBus TCP/IP).
Completely Automatic Cycle
With already integrated T/RH% probe for automatic cycle, Bioreset® Plus has HEPA H14 filter integrated on the unit DOP-testable along with safety support for H2O2 bottles.

Benefit 1
Software with several account levels with ability to store recipes and reports.

Benefit 2
Multiple Applications in Room Bio decontamination, Isolator, VHP Passbox, Lyophilizer.

Benefit 3
Provision for reports export in pdf format via USB port or printed on remote device.
Download details
Download details
Download the Brochure for details